Gli adesivi neoprenici o policloroprenici sono caratterizzati per l'elevata resistenza termica e di coesione, più elevata degli altri collanti.
Per questo motivo trovano largo impiego in campi quali quello del legno, delle gomme, dell'ABS, del ferro, dei laminati plastici. Ma anche il cuoio (calzature) è un materiale ideale all'utilizzo di questo genere di collanti, e dunque l'intero mondo della pelletteria. La loro applicazione viene fatta su entrambi i lati.
Appartengono alla famiglia delle adesivi neoprenici a contatto base solvente i seguenti collanti per pelletteria e cuoio:
Contact solvent-based neoprene adhesives
Contact solvent-based neoprene adhesives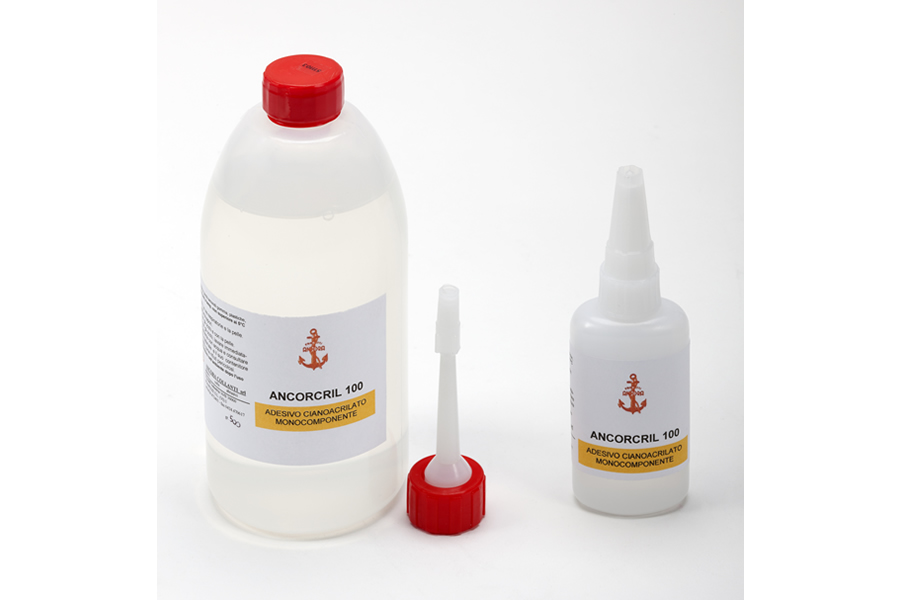 Anaerobic cyanoacrylate adhesive
This cyanoacrylate adhesive is characterized by the instant bonding of hard, non-porous surfaces : this is best used in / for the fields of leather.
ANCORCRILL 100 is offered in convenient vials of 50 or 500 grams.
Salient features for ANCORCRILL 100 adhesive for leather:
good tack;
good initial grip.
Note:
To be applied on one side.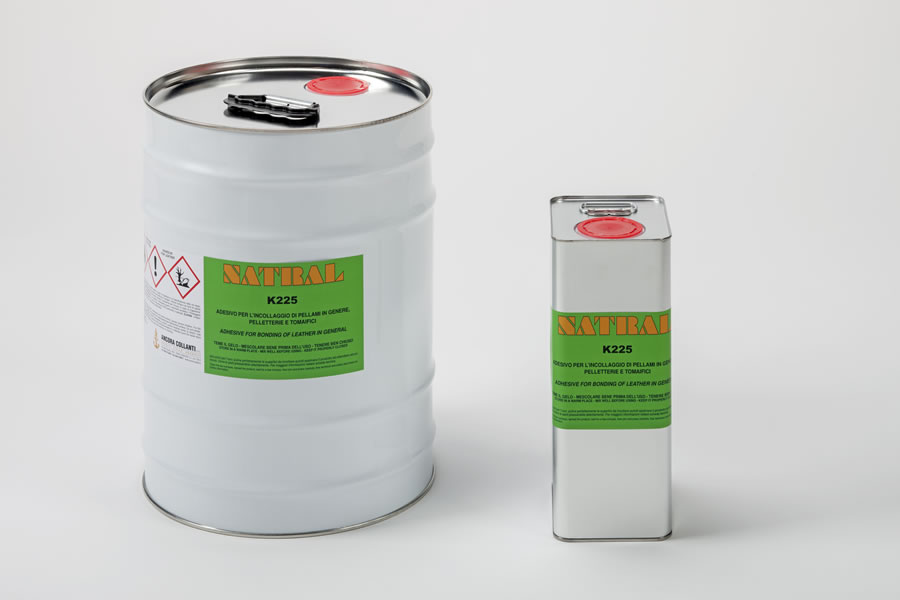 Belongs to the family of solvent based neoprene contact adhesives.
Natral K225 is a temporary adhesive made from natural rubber, it is suitable for bonding of leather and hides for the industry of leather and leather clothing.
Salient features of NATRAL K225:
::: Excellent spreadability
::: Excellent initial tack
Notes:
To be applied with a brush or hand spreaders .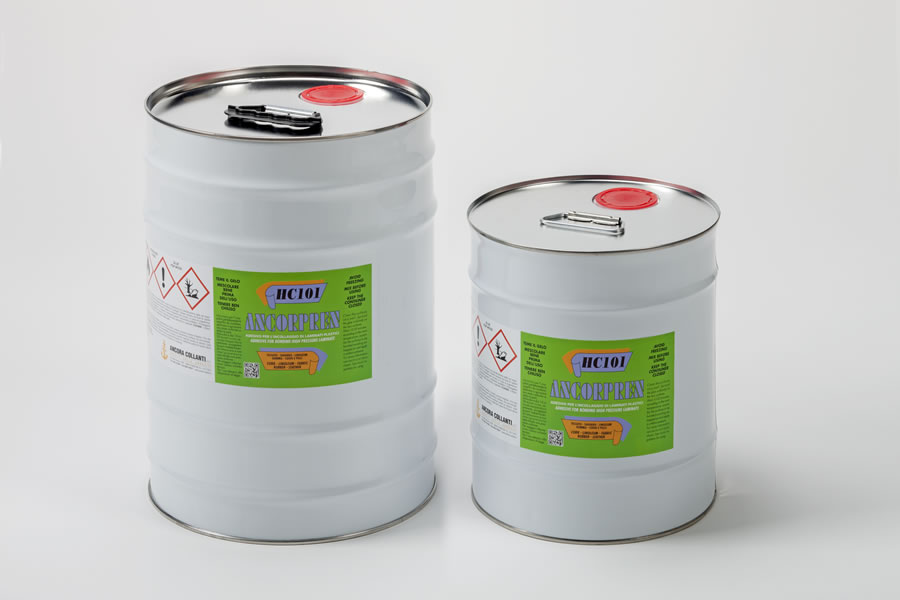 Belong to the family of polychloroprene based adhesive for leather goods and clothing.
ANCORPREN HC 101 adhesive, comes in a pale yellow colour or red (on request). It is particularly effective for bonding leather , fabric on foam resins, plastics and skai.
Salient features of the adhesive ANCORPREN HC 101:
excellent stickiness;
excellent sprayability;
excellent yield;
excellent heat resistance;
excellent cohesion resistance.
Note:
It is applied on two ways.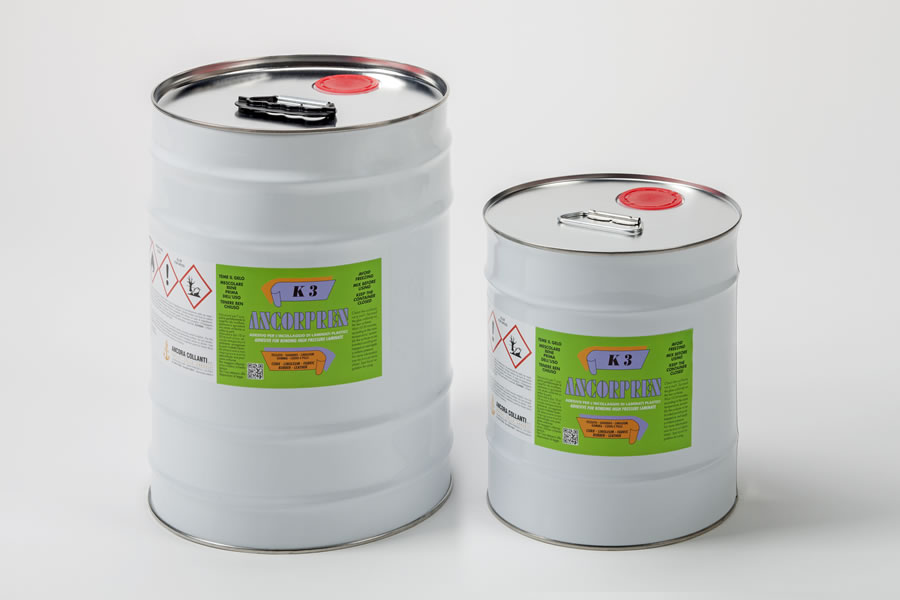 Belong to the family of adhesives for leather goods and clothing.
ANCORPREN K3 is an adhesive, which can be applied with spray or brush. It is best used with the bonding of fabrics with plastic foams , plastics, leather and skai.
Salient features of the neoprene adhesive ANCORPREN K3:
pale yellow colour o red on request;
good sprayability;
good heat resistance;
excellent heat resistance in combination with hardener Adedur.
Note:
To be applied on two ways, spray or brush