Glues for upholstery
This first menu item is reserved for the presentation of ANCORA adhesives for the bonding of upholstery in general and in particular of polyurethane (PU) foam with / to itself, PU / wood, PU / cloth and other fabrics as well.
ANCORA products of this family can be summarized as thermoplastic and neoprene based-solvent adhesives as well as thermo reactivated polyurethane ones, specifically designed for upholstery bonding.
There are no articles in this category. If subcategories display on this page, they may contain articles regarding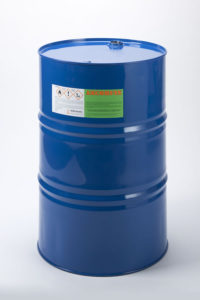 :: glues for upholstery;
:: abrasives for upholstery;
:: adhesives for upholstery.
Subcategories
::: Solvent based thermoplastic adhesives
The thermoplastic adhesives are composed of SBS rubbers and resins of various nature, such as for example the rosin, the most widely used. The products are mainly used in the upholstery field (sector) for the quality of their rapid adhesion and ease of use. There are a range of soundproofing panels and more generally, interior design is a field of application which is more than appropriate for this family of adhesives.
The following products belong to this family of solvent- based thermoplastic adhesives:
ANCORFIX 964 D
ANCORFIX 492/1N
ANCORFIX 964 DWL
ANCORFIX 964 DWL-I
ANCORFIX 964 DWL/45
ANCORFIX 964 DWL/48
ANCORFIX 964 DWL/53
ANCORFIX 964 DWL/53-I
ANCORFIX 964 DWL/65
::: Solvent based neoprene adhesives
The following products belong to this family of solvent based neoprene adhesives:
ANCORPREN K3
ANCORPREN HC 101
ANCORPREN K23
ANCORCOLL
ANCORCRILL 100
ANCORCRILL 0048
::: Polyurethane thermoactive adhesives
The riactivate thermo adhesives are used where it is difficult to bond with traditional neoprene or thermoplastic adhesives since once they are applied, they lose the stickiness of the adhesive line thereby allowing the product to be permanently fixed. Next, by means of a heat source and pressure on the adhesive line, the adhesive is reactivated to the final bond.
The following products belong to the thermoregulatory polyurethane adhesives:
ANCORPUR 004
ANCORPUR 005
ANCORFIX 300/A
ANCORPUR P 740 F
::: Adesivi neoprenici base acqua
Possiamo definire questa famiglia di collanti come adesivi a contatto a base di lattici neoprenici all'acqua.
Fanno parte di questa famiglia di colle neopreniche base acqua i seguenti adesivi:
ANCORFIX 400/AB
ANCORFIX 400/AB1
ANCORFIX 400/ABS
ANCORFIX 400/ABT
ANCORFIX 400/AB 77 AR
ANCORFIX 400/ABM
::: Adesivi termofondenti (hot melt)
Trattasi di adesivi solidi che passano allo stato liquido per mezzo del calore (adesivi termofondenti), spalmati sulle superfici da incollare con l'utilizzo di particolari fusori che permettono la spalmatura a cordolo o a pettine tramite particolari estrusori per poi
tornare solidi per raffreddamento, permettendo così un rapido incollaggio.
Fanno parte di questa famiglia di colle i seguenti adesivi termofondenti (hot melt):
ANCORMELT M191 PO
ANCORMELT WS10
ANCORSTIK A 033
::: Diluenti
Rientrano a pieno titolo nella famiglia dei diluenti per imbottiti i seguenti prodotti:
PRIMER FIX
PRIMER PREN
PRIMER AP
PRIMER C
SMACCHIATORE