This section is reserved to ANCORA adhesives and glues for upholstery.
Glues for upholstery
This first menu item is reserved for the presentation of ANCORA adhesives for the bonding of upholstery in general and in particular of polyurethane (PU) foam with / to itself, PU / wood, PU / cloth and other fabrics as well.
ANCORA products of this family can be summarized as thermoplastic and neoprene based-solvent adhesives as well as thermo reactivated polyurethane ones, specifically designed for upholstery bonding.
There are no articles in this category. If subcategories display on this page, they may contain articles regarding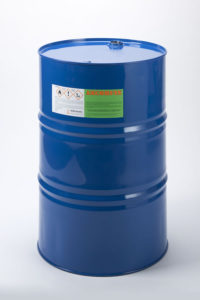 :: glues for upholstery;
:: thinners for upholstery;
:: adhesives for upholstery.
Subcategories
The thermoplastic adhesives are composed of SBS rubbers and resins of various nature, such as for example the rosin, the most widely used. The products are mainly used in the upholstery field (sector) for the quality of their rapid adhesion and ease of use. There are a range of soundproofing panels and more generally, interior design is a field of application which is more than appropriate for this family of adhesives.
The following products belong to this family of solvent- based thermoplastic adhesives:
ANCORFIX 964 D
ANCORFIX 492/1N
ANCORFIX 964 DWL
ANCORFIX 964 DWL-I
ANCORFIX 964 DWL/45
ANCORFIX 964 DWL/48
ANCORFIX 964 DWL/53
ANCORFIX 964 DWL/53-I
ANCORFIX 964 DWL/63
The following products belong to this family of solvent based neoprene adhesives:
ANCORPREN K3
ANCORPREN HC 101
ANCORPREN HC 121
ANCORPREN K23
ANCORCOLL
ANCORCRILL 100
ANCORCRILL 0048
The riactivate thermo adhesives are used where it is difficult to bond with traditional neoprene or thermoplastic adhesives since once they are applied, they lose the stickiness of the adhesive line thereby allowing the product to be permanently fixed. Next, by means of a heat source and pressure on the adhesive line, the adhesive is reactivated to the final bond.
The following products belong to the thermoregulatory polyurethane adhesives:
ANCORPUR 004
ANCORPUR 004 KT
ANCORPUR 005
ANCORFIX 368 CAT (water based)
ANCORFIX 368 E3D (water based)
ANCORVIL E 402 (water based)
ANCORPUR P 740 F
We can define this family of adhesives as water-based neoprene latex-based contact adhesives.
The following adhesives are part of this family of water-based neoprene glues:
ANCORFIX 400/AB
ANCORFIX 400/AB1
ANCORFIX 400/ABS
ANCORFIX 400/AB 77 AR
ANCORFIX 400/ABM
ANCORFIX 400/ABM-R
ANCORFIX 400/ABM-R 40
These are solid adhesives that pass into the liquid state by means of heat (hot-melt adhesives), coated on the surfaces to be glued with the use of special fusers that allow the coating to be curled or combed through special extruders to then return solid for cooling, thus allowing quick gluing.
The following hot melt adhesives are part of this family of glues:
ANCORMELT M191 PO
ANCORMELT WS10
ANCORSTIK A 033
The following products fall fully into the family of upholstery thinners:
PRIMER FIX
PRIMER PREN
PRIMER AP
PRIMER AE
STAIN REMOVER S-TYPE
PRIMER PP