With this adhesives category we're talking about neoprene and alcoholic based adhesives, characterized by thermal and cohesion resistance.
Thanks to their particular formulation, these adhesives are used in marine and automotive industrial sector.
Solvent and alcoholic base adhesives
Solvent and alcoholic base adhesives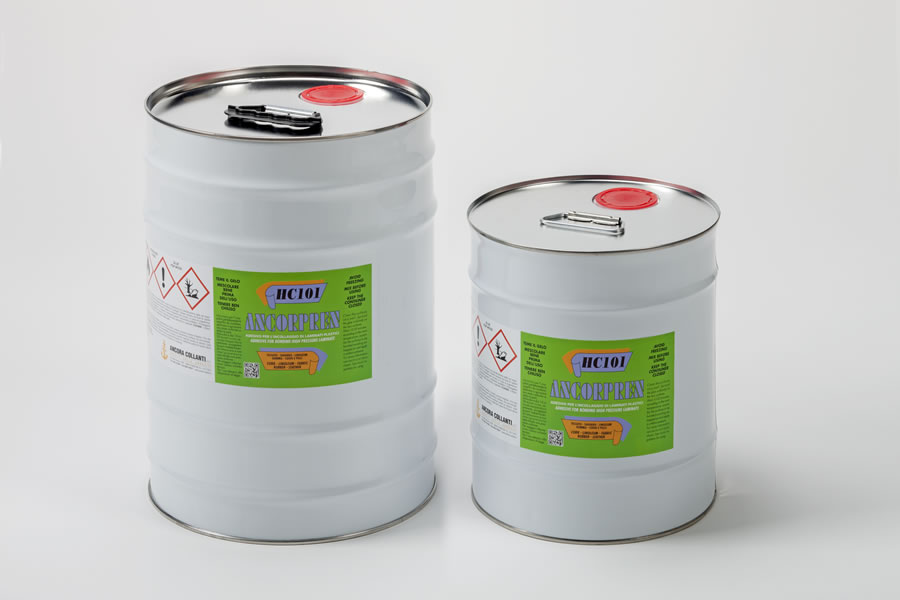 Belong to the family polychloroprene based adhesives in the fields of marine and automotive .
The adhesive ANCORPREN HC 101 has a yellow straw-color or red (on request ) and is suitable for bonding in the automotive, marine, car restoration, metal and leather sectors.
Salient features for the adhesive ANCORPREN HC 101:
excellent tackiness;
excellent sprayability;
excellent yield;
excellent heat resistance;
high resistance to cohesion.
Note:
To be appliend on two ways.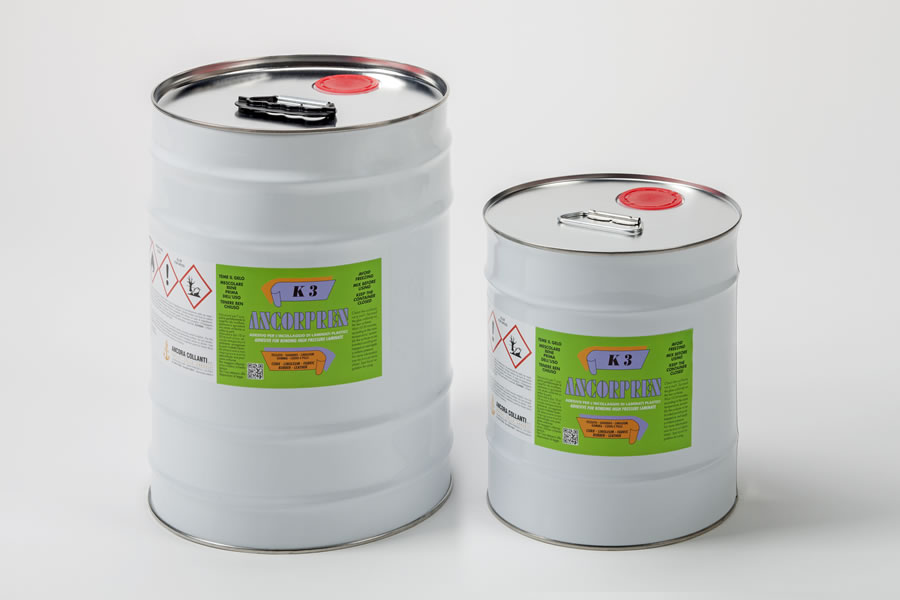 Belong to the same family of neoprene adhesives for marine and automotive applications.
Brush or spray this adhesive, which is ideal for the bonding of wood on plastic laminates , leather, wood , fabric on foam resins and plastics.
Salient feature of neoprene adhesive ANCORPREN K3:
pale yeollow colour or red on request;
good sprayability;
good thermal resistance;
excellent thermal resistance with the addition of the hardener Adedur
Note:
Applied on both sides, by brush or spray.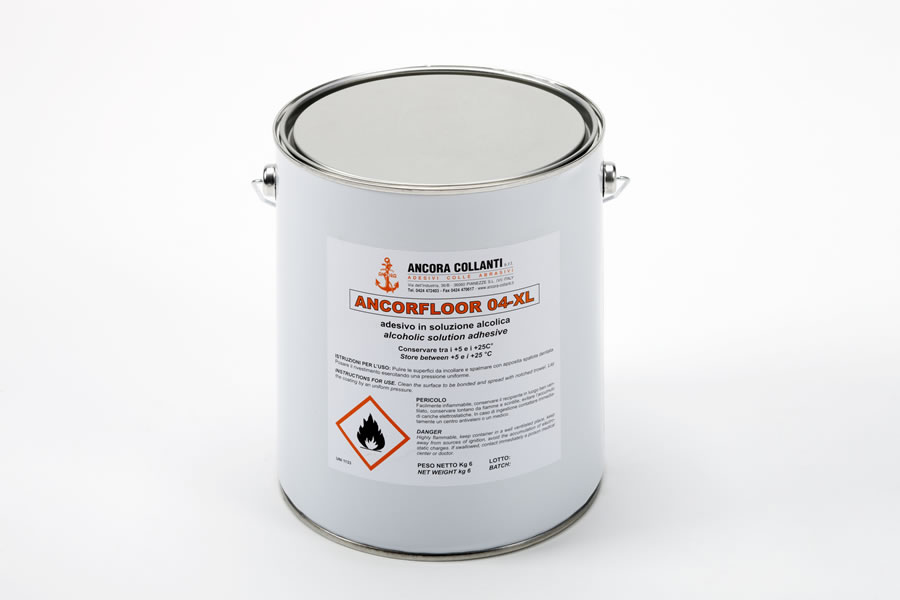 Belong to the family of the adhesives for the automotive and marine industry.
This alcohol-based paste adhesive is suitable for bonding textile floor coverings such as carpet , felt,
polyurethane foams on fiberglass, wood and similar.
Salient features of the adhesive ANCORFLOOR 04- XL:
straw- colored paste ;
excellent yield.
Notes:
To be applied with a spatula on one side only.