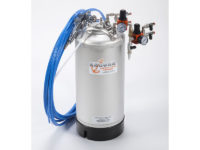 Model ISP 18 M system for spraying solvent-based adhesives under pressure, complete with airbrush and 4 linear meters of pipe.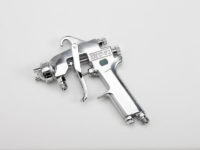 Aerografo modello Iwata New 71 per la spruzzatura di adesivi a solventi.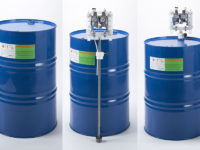 Model DN 15250 to spray solvent adhesives, composed of double diaphragm pump complete with suction tube, arranged for the output of one or two stations spraying. Airbrushes and pipes excluded.