ANCORMELT WS10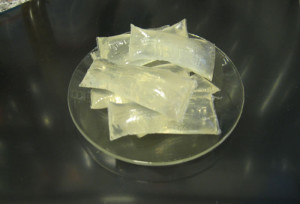 Belonging to the family of hot melt ahesives.
ANCORMELT WS10 is a hot-melt adhesive based on EVA; is characterized by a permanent tack on surface.
This hot melt glue is suitable for the production of mattresses, for the assembly of polyurethane foam with itself or with metal springs.
Salient features for ANCORMELT WS10 adhesive
excellent initial tack;
quick grip.
Note:
Applied by means of melting with guns which permit the coating to curb or comb.
Category:
Hot melt ahesives